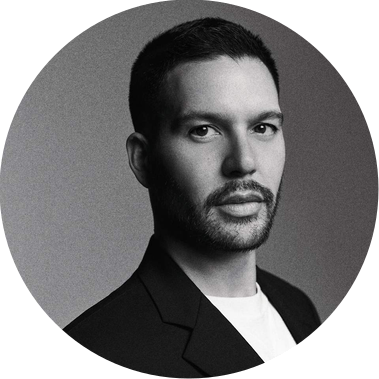 Eduardo Bravo's journey in the beauty industry began with a passion for hair styling that ignited at the age of 15. Born in Miami, Florida, into a Mexican family of five sisters, Eduardo's fascination with hair artistry led him to pursue his dreams with unwavering determination.
Starting as a salon assistant in Virginia, Eduardo quickly honed his natural talent and enthusiasm for transforming hair. His ambition to make a mark in the fashion world drove him to obtain his cosmetology license while finishing high school early. Simultaneously, he pursued a Business Administration degree at George Mason University, embracing the perfect fusion of creativity and business acumen.
As Eduardo built his salon career in Georgetown, Washington, DC, and in Miami Beach, his talent and dedication flourished. However, his vision reached beyond the confines of the salon. Yearning for more significant opportunities in the editorial and celebrity photoshoot world, Eduardo bravely embarked on a life-changing journey to Europe in 2016. There, he worked backstage with renowned hairstylists during prestigious Fashion Week shows, learning from artists like Guido Palau for over 7 years.
But Eduardo's passion for hair transcended the superficial. His personal struggles, including hair loss and the sudden loss of his sister, Luci, sparked a profound transformation. This led him to embrace a holistic approach to beauty and wellness, emphasizing the power of self-acceptance and prevention.
Today, Eduardo Bravo stands as an advocate for mental health and wellness. Utilizing his 20 years of expertise in hair loss prevention, he empowers others to feel good about themselves and embrace their uniqueness through mindfulness, fitness, and nutrition. Constantly learning about bio-hacking, supplementation, cosmetic treatments, and the science behind wellness, Eduardo strives to make a meaningful impact in the lives of those he touches.
With a heart dedicated to inspiring others, Eduardo continues to push the boundaries of hairstyling and wellness. His purpose-driven journey serves as a testament to the transformative power of following one's passion and seeking to make a positive difference in the lives of others.
Currently based in Paris, Eduardo Bravo's impact reaches far and wide, as he remains available to share his expertise and passion with clients and collaborators worldwide.
CONTACT
Available Worldwide. Please contact for rates.
info@eduardobravohair.com
Mobile +49 176 229 07532
Instagram: