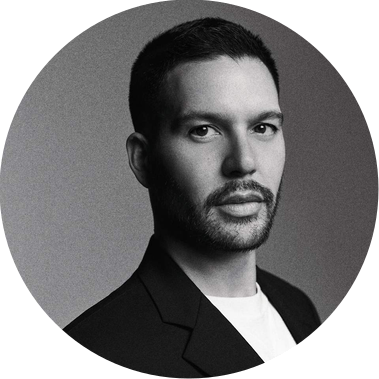 Eduardo Bravo's story is one of humble beginnings and profound growth. His love for hairstyling ignited at the age of 15, leading him on a journey to reshape the beauty and fashion industry.
In 2016, he set out for Europe, immersing himself in the world of high fashion and working behind the scenes at prestigious Fashion Week shows. Collaborating with renowned hairstylists, including a notable seven-year partnership with Guido Palau, was a pivotal chapter.
Eduardo Bravo, a fashion hairstylist and wellness advocate, believes that true beauty and self-care begin with mental health and self-awareness. In the fast-paced fashion world, he encountered challenges like mental fog and low energy, which he now addresses with wellness methods that manage stress and prevent hair loss.
Personal hardships, including the loss of his beloved sister and his own struggle with hair loss, inspired Eduardo to embrace a mindful approach to beauty and wellness. Now based in Paris, his influence extends globally as he shares practical rituals for a more fulfilling connection to self and beauty.
Eduardo Bravo's journey is a testament to dedication and growth, a story of transformation that touches hearts and inspires worldwide.
CONTACT
Available Worldwide. Please contact for rates.
info@eduardobravohair.com
Mobile +49 176 229 07532
Instagram: