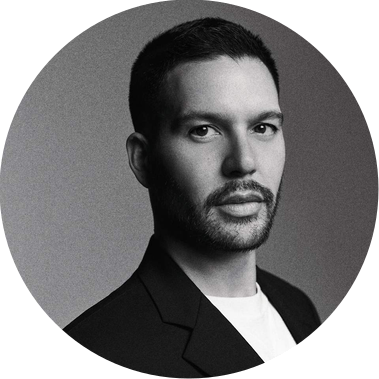 ABOUT
Eduardo Bravo's journey in the beauty industry began at 15, as a salon assistant in Virginia. Born in Miami, Florida into a Mexican family of five sisters, his passion for hair styling and ambition to become a top hairstylist in the fashion industry led him to finish high school early to obtain his cosmetology license and earn a Business Administration degree at George Mason University while building his salon career in Georgetown, Washington, DC. A couple years after graduating, he moved back to Miami Beach but longed for more opportunities in the editorial and celebrity photoshoot world, leading him to move to Europe in 2016.
Since then, Eduardo's formidable training has seen him working backstage with top hairstylists, Guido Palau and Gary Gill, during the Fashion Week Ready-to-Wear and Couture world tours. His editorial work has been featured in top publications like Vogue, Harper's Bazaar, and Numero, while he has also worked with A-list celebrities such as Lucas Bravo, Frida Aasen, and Shanina Shaik, and global brands like Roger Vivier, Persol and Huda Beauty.
Alongside his beauty industry work, Eduardo Bravo has made wellness a key component of his brand, believing that true beauty comes from within. As Eduardo continues to develop his brand and aesthetic, he remains dedicated to inspiring others to prioritize their wellness as a means of achieving their full potential.
Through his work in hairstyling, Eduardo ensures that his energy is positive and cooperative on set, allowing him to create the best outcome for the team he works with and the clients he collaborates with. His holistic approach to beauty has earned him a reputation as a trusted and innovative stylist in the industry, who consistently delivers stunning results. He continues to push the boundaries of what is possible with hair and inspire others to pursue their dreams with hard work and determination.
Eduardo is based in Paris, represented globally with Forward Artists NYC.

shae@forwardartists.com
CONTACT
Available Worldwide. Please contact for rates.
info@eduardobravohair.com
Mobile +49 176 229 07532
Instagram: